ApeCoin price could be signaling a catalyst in the making as the bulls avoid engaging with the Ethereum-based NFT token. ApeCoin price is likely to experience a "sweep-the-lows" event in the coming days as the bulls are holding the price within the lower boundary of the $6 zone.
Polkadot price is currently trading at $9.25 as the bears are suppressing the layer 2 cryptocurrency following yesterday's false breakout. The $9 level is nothing new to the digital token, as the price has been fluctuating within the zone for the entirety of May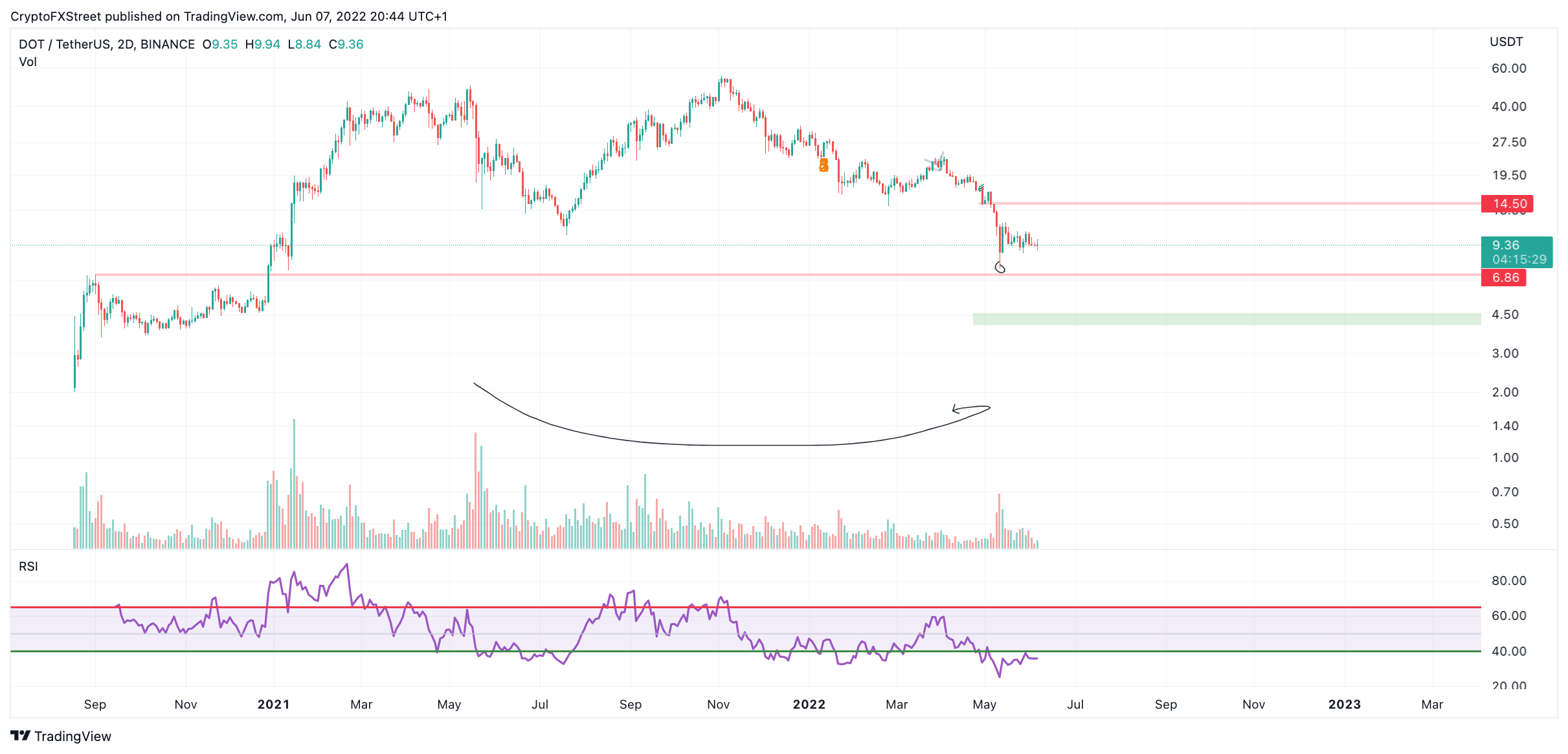 Ripple (XRP) price is set to rally higher once bulls have found the support they are looking for. Currently, price action in XRP is on the back foot as global markets are on edge from a surprise double rate hike from the FED and ECB.